This is a spot in our home that is continually transforming,
This is how it looked when we moved in and I set up for Christmas.
This was my clean up and redecorate after Christmas...
I always love that time when you put all those special
treasures away, the house feels spacious!
And now this is fresh paint, and a large mirror was
added , I love the mirror it seems to fill the space above
the cabinet. I am not sure if I should hang it up
or if I should leave it to rest on the cabinet...hhhhmmmm.
Soon there will be a cabinet refinishing update! haha.
But for now I am really happy with the results, I love this
color, warm and yet not overwelming.
I am joining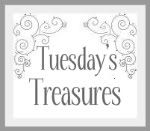 Have a super day
Abby
:)