I went in to my favorite little store 'just to see'
hah... I should know better! |Never do I
come out empty handed...
Never.
: )
Yes that is a candle holder inside a candle holder...
clean up will be easy and they look really pretty lit.
What do you think?
Love the height.
They are about 15" and
the other is 18". $8 for the pair!!!
How could I not!
VV Boutique!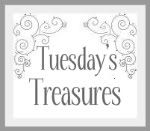 Have a super Day
Abby
:)